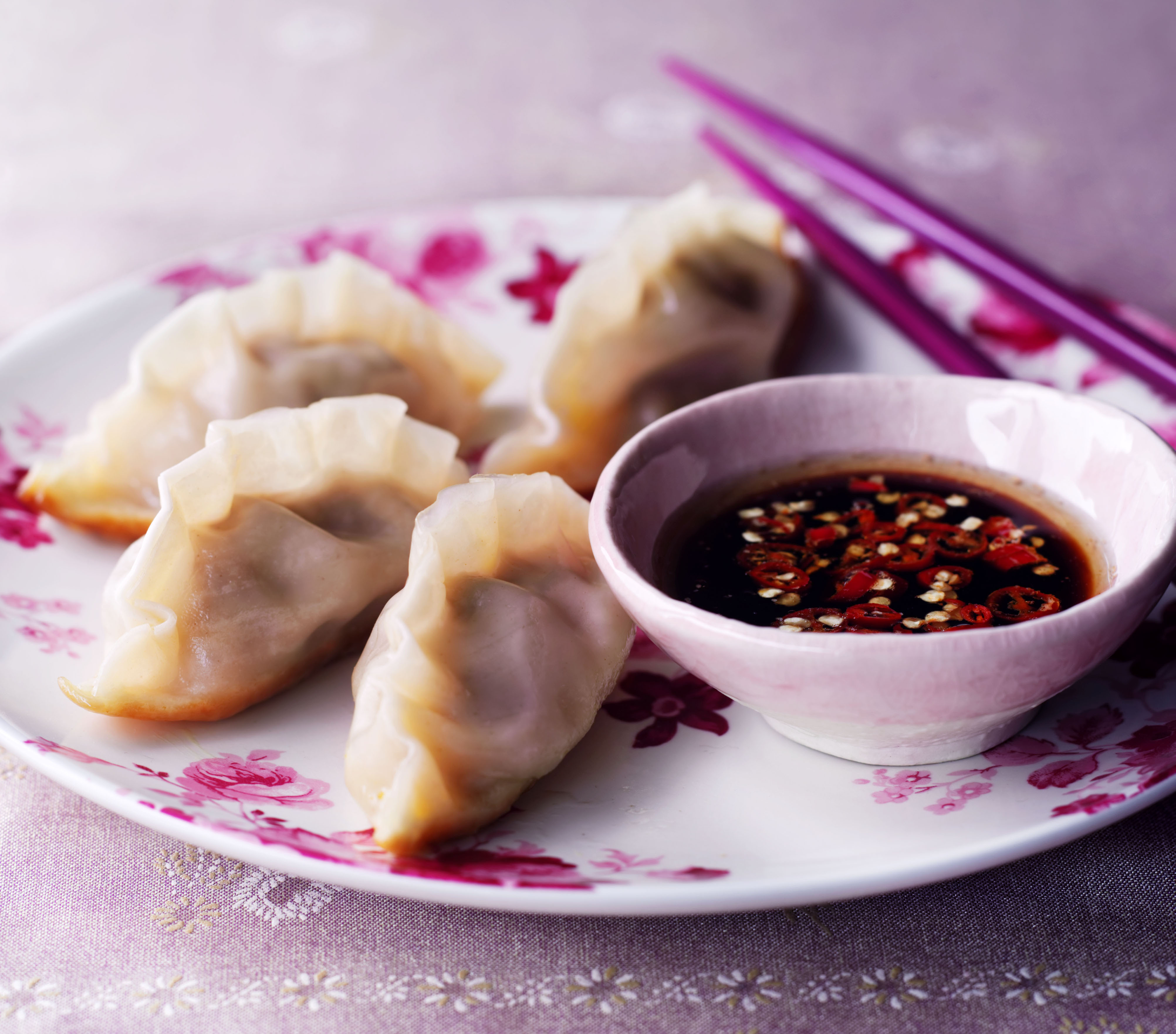 Gong xi fa cai! That's Happy New Year in Mandarin, and here at Spade & Spatula, we wish you a most prosperous, fortuitous and altogether auspicious 12 months ahead.
Chinese new year, also known as the "Spring Festival" was always a celebration the Arumugam family actively participated in. Malaysians love a good party – and comprising a nation of several ethnicities and religions, we eagerly  embrace any and every holiday our fellow countrymen offer up. Whether it's the hindu festival of light – Divali or Deepavali, the muslim new year – Hari Raya,  Christmas or Easter, or Chinese new year, residential enclaves are abuzz with over-the-top open houses where families strive to outdo their neighbors with abundant, ever-flowing gourmet buffets, spectacular fire works and of course, a constant stream of guests.
It's not only home-bound celebrations that we would happily  appropriate at Chinese new year. Chinese restaurants are packed during the festival – and particularly on the lunar new year's eve when families partake in the annual Renunion dinner. Gargantuan tables housing hordes of cousins, and grandparents, and nieces and nephews, and aunt and uncles would sink beneath the weight of decadent feasts. A traditional new year cold salad that must grace the celebratory table for Singaporean and Malaysian Chinese (and anyone else who jumps on the celebratory bandwagon!) is called yee sang. A large platter with shredded vegetables including jicama, daikon, cucumbers and carrots, red pickled ginger, raw fish such as salmon, and a piquant sauce made from plum sauce, sesame oil, rice vinegar and a plethora of other fragrant potions is placed on the center of the table as an appetizer. The raw fish is particularly important here as it symbolizes abundance or surplus – this is why a whole fish, often steamed, is usually also served as part of the menu. But it's not just the dish itself, but how the dish is prepared and served, that is central to this culinary tradition. All the diners stand up and with their chopsticks toss the salad ingredients together as they bestow noisy new year wishes unto each other. It's important to garner as much height as possible in the tossing, as the higher you go, the more prosperous your year will be! Aim for the ceiling, I say.
Another vitally important part of any Chinese new year meal is dumplings. Said to resemblance ancient chinese coins, they symbolize wealth and prosperity. Traditionally, a family, typically led by Grandma, will spend new year's eve meticulously making little pockets of meat and seafood-filled steamed and/or pan-fried dumplings with are eaten at midnight. Jiaozi are the most popular, or essential, as these crescent-shaped pot-stickers are said to most closely resemble the ancient silver ingots.
Last year and the year before, my husband and I made our own dumplings at home – which were quite delicious, and we felt very proud of ourselves. We served up pork and shrimp shumai, vegetable potstickers, and silky prawn wontons in a homemade prawn and pork-rib broth. This year, we excused ourselves, and went out for dumplings, twice, on Chinese new year's eve, and on the eve of Chinese new year's eve.
If the spirit moves you, however, here is a most tasty, and remarkably easy recipe for pork and shiitake mushroom potstickers. The dumplings in the photo above are made with beef, but I later tweaked the recipe and tried it with pork which I actually prefer as I find it a little lighter, and I can eat more in one sitting! I frequently opt for the, um, convenience route, and buy my dumpling wrappers from near-by Chinatown where they are fresh as can by. If you want to make the dumplings entirely from scratch (kudos to you!), I find the recipe from Fine Cooking magazine by Chinese culinary instructor and food writer, Thy Tran, for dumpling wrappers to be excellent and very easy to follow.
And if tonight isn't a good time for dumpling-making, don't fret. The festival actually lasts for two weeks, and ends with the Lantern Festival on the 15th lunar day of the year which in 2012 falls on the 6th February. So, there's still plenty of time to perfect your filling and folding technique!
Pork and Shiitake Jiaozi (Potstickers)
Makes about 36 
For the filling:
1lb ground pork (not lean – you need some fat to keep the dumplings moist)
1 cup finely chopped shiitake mushrooms, caps only, stems discarded
1/2 cup chopped canned bamboo shoots
1 tsp. finely grated ginger2 scallions, finely minced
2 Tbs. soy sauce
1 Tbs. Chinese rice wine (Shao Hsing)
1 1/2 tsp. sesame oil
1/2 tsp. sugar
1/4 tsp. freshly ground black pepper
1/2 tsp. salt
3 Tbs. vegetable oil
For the dipping sauce:
3 Tbs. soy sauce
2 Tbs. sesame oil
4 Tbs. Chinese black vinegar
2-2 birds eye chili peppers, thinly sliced
Shop-bought or homemade jiaozi or potsticker wrappers (see recipe below)
1. Make the filling: Combine all the filling ingredients in a large bowl and mix well with your hands.
2. Fill the jiaozi: Lay a dumpling wrapper on a board (make sure the rest are covered with damp kitchen paper to prevent them from drying out).  Place 2 heaped teaspoons of the filling in the center of the wrapper and dab a little  cold water around the edge. For an easy method of folding and sealing the dumplings, fold in half bringing the edges together to form a crescent shape  with a flat bottom. Pinch at the seam to seal and crimp the seam with your fingers. If you want to be fancy, you can pleat the seam by folding and pinching the edge of the wrapper towards the center of the dumpling.
(Here is a great video on Finecooking.com, if my description made little sense!) Arrange the dumplings on plates lined with parchment paper and dusted with all-purpose flour. Make sure they don't touch on another, as they will stick together.
3. To cook the jiaozi, heat 2 tablespoons of the vegetable in a large skillet with a lid. When the oil is very hot add a single layer of dumplings to the pan, making sure not to overcrowd it. Cook for about 2 minutes, uncovered, until the bottoms of the dumplings are golden brown and crisp. Remove from the pan, drain on kitchen paper and set aside, while you repeat with the remaining dumplings, adding the remaining oil if necessary. To finish cooking, fit as many dumplings as you can in a single layer in the skillet. Add 1/2 cup of hot water to the skillet, turn up the heat to bring to the boil, then reduce the heat to medium, cover the pan, and steam the dumplings until just cooked through, about 3 to 4 mins. Remove the lid and continue cooking for a minute of so until the dumplings are dry and crisp. Remove from the pan, and repeat with the rest if any remain.
4. Meanwhile, make the dipping sauce by combining all of the sauce ingredients in a bowl and mixing well. Serve the dumplings hot, with the dipping sauce on the side.
Jiaozi (Potsticker) Wrappers (from Fine Cooking.com)
Makes enough for 36 dumplings
1 1/2 cups all-purpose flour
1. Make the dough. Pour the flour into a mound on a clean work surface. Make a deep, wide well in the center and pour in 1/2 cup cold water. Stir with your fingers, staying in the center at first and being careful that the water doesn't breach the wall. Little by little, using your hand and a bench knife, mix in flour from the sides until the dough starts to come together. (Alternatively, put the flour in a medium bowl. Make a well, add the water, and stir first with a spoon and then your hand.) If the dough remains in shreds, sprinkle in additional water, a teaspoon at a time, until it begins to stick together. Don't add too much water or the dough will be difficult to work.
2. Knead the dough for 5 minutes to form a smooth, firm, elastic ball. (If you began the dough in a bowl, lightly dust a clean, dry surface with flour before kneading.) The dough should not be sticky and should bounce back when pressed with a fingertip. Divide in half with a bench knife and roll into two 6-inch logs. Sprinkle each log evenly with flour, cover with a clean kitchen towel, and let rest for at least 30 minutes at room temperature before rolling and filling
3. Cut each log in half crosswise. Cut each half crosswise into thirds, and then slice each of those pieces into three even coins. You should have 36 pieces of equal size. Toss the pieces in flour to coat evenly and then cover with a clean towel so they don't dry out.
4. Using a small rolling pin,roll each piece of dough into a thin 3-inch circle; with the dough in one hand and the pin in the other, roll from the edges toward the center as you rotate the dough. This rolling technique helps create a round with thin edges and a thicker center. It's best to roll out several wrappers,and keep them covered with a kitchen towel as you fill them, to prevent them from drying out.
Tags:
dumplings
,
mushrooms
,
pork
,
shiitake