Take "farm-to-table" to the next level. Try your planter to your table. Just because you live in the city doesn't mean you can't enjoy the fruits of your labor (sorry, we couldn't resist). Whether you have an abundant windowbox, a minimalist rooftop garden, a renegade barnyard in your backyard, or even just love to dream, on Spade & Spatula you'll find plenty of advice, tips, inspiration, and info on how to grow your own and eat your own.
Charity Shumway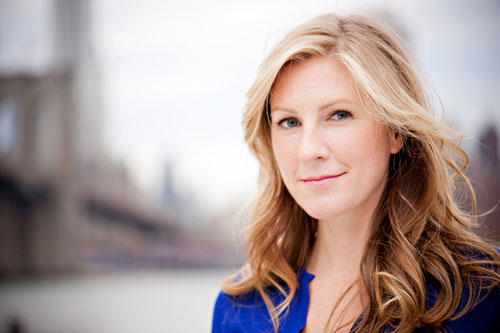 Growing up, I hated gardening. Mostly because "gardening" was pretty much limited to weeding the family vegetable patch in the 110-in-the-shade heat of the Southern Utah. It wasn't until I landed in a New York City apartment with roof access that I converted. (Imagine a warmed-in-the-sun cherry tomato, plucked from a plant you've grown from seed. You brush the Upper West Side dust off on your sleeve, pop it into your mouth, and the flavor explodes while you look out over the rooftops of the world. Who can resist that??) Since then, I've grown herbs on a fire escape in Carroll Gardens, peonies and peppers and peaches in a big back yard in Cobble Hill, and now I'm at work on a new terrace garden in Dumbo. I also went full-on plant nerd and earned my Certificate in Horticulture from the Brooklyn Botanic Garden.
I graduated with a B.A. in English from Harvard and an MFA in Creative Writing from Oregon State, so when I take off the garden gloves I'm a freelance writer with a fiction writing habit, or vice versa. My first novel, Ten Girls To Watch, was published in July 2013 and I'm currently working on my second novel. I've also written for magazines and websites including Glamour, Fitness, Ladies Home Journal, and Garden Design, and my short fiction has been published in Slice Magazine, Soon Quarterly, on Anderbo.com, and in the Above Ground anthology.
Nadia Arumugam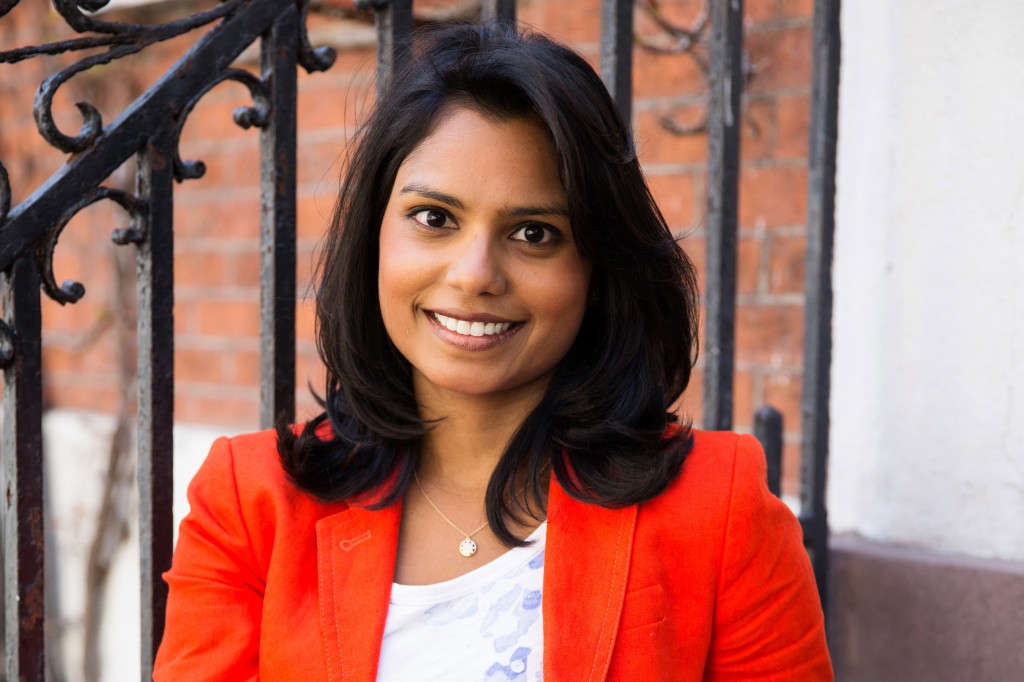 If you ever saw a picture of me as a baby, toddler, child, pre-adolescent or teenager, it would come as no surprise that my life today revolves around food. Let's not beat around the bush, I was distinctly rotund, in the most rotund way possible. You see, I love food, good food, and ate a lot of it. But I can't be faulted for it. It's in the genes. I'm a Malaysian-born Indian person (that's right, that's me in a nutshell). And we only barely interrupt our meals to go to work, and do all those other boring, mundane things that life comprises of. My mother always cooked up huge spreads at home in Malaysia and then in London where I mostly grew up – fiery curries, fragrant stir-fries, steaming rice dishes, yards of noodles, English roasts vastly improved upon by an assault of aromatic spices and Asian flair. Needless to say I inherited this propensity to put food on the table for almost anyone who'll let me feed them. And even when there's no-one around, I'll still happily make a mess in the kitchen. (In case, you're wondering, I eventually learnt to temper my gluttony with a little, um, restraint!)
Now let me get to the part about why you should listen to anything I have to say. I'm a bona fide food writer and editor, and a cookbook author. I used to be the Food Editor at Fresh, a leading glossy food magazine in the UK. Since my move to New York City in 2008, I've been writing freelance from my apartment in the West Village. I'm a Contributing Editor at Fine Cooking and I've written for Epicurious, TheAtlantic.com, Saveur and Slate amongst other publications and websites. I've been on NPR, Martha Stewart Living Radio, and WNYC Radio talking about food -related…stuff.
I write a column called Chew on This and it's on Forbes.com another called The Food Explainer on Slate. I published my first cookbook called Chop, Sizzle & Stir in 2009 and my second book on sauces, dressings and dips is out in October 2013. When I'm not totally immersed in food (literally and metaphorically speaking) my other hobby is collecting degrees. I have an MA in English Literature from Oxford University, a MSc in International Relations from the London School of Economics, and a MA in Journalism from New York University. And I went to culinary school. Read more of my work at: www.nadia-arumugam.com.